Technology consultant specializing in software engineering and technology integration for themed entertainment experiences with unique hardware input and output devices.
About Me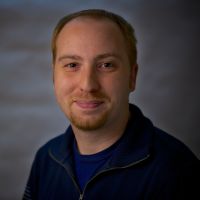 Creation. Iteraction. Operation.
My passion is to combine my technology skills with my love of entertainment to create new compelling experiences by harnessing state-of-the-art technology to manifest top-of-the-line creative visions. I want to build immersive environments that surround you and engage all of your senses, using every possible opportunity to reinforce the experience. To that end, I have endeavored to master the ability to take disparate technologies and make them function together to do things far outside their original design. But the technology is only as good as the creative people that bring to life. I have years of experience working side-by-side with the best creative designers and artists, and building them intuitive tools to turn their wildest ideas into reality.
The next step is making the world react to the guest. With innovative technology and a bit of outside-the-box thinking, I like to create interactive experiences where the guests' dreams are fulfilled. With a strong focus on guest experience through testing, I strive to design novel but intuitive interactions that are natural and fun.
But this is not just blue-sky work, and usability doesn't stop at the guest. I place a strong emphasis on building software and hardware that is easy to operate, stable, and reliable. This includes professional installation, simple control interfaces, powerful monitoring and maintenance tools, and good documentation.